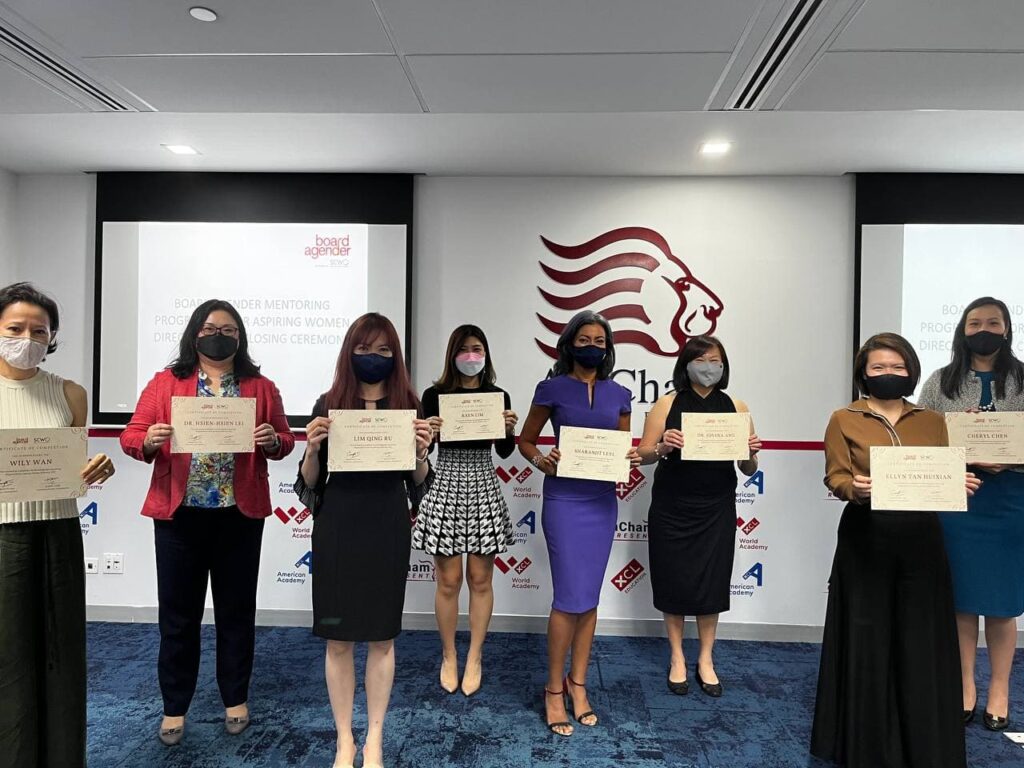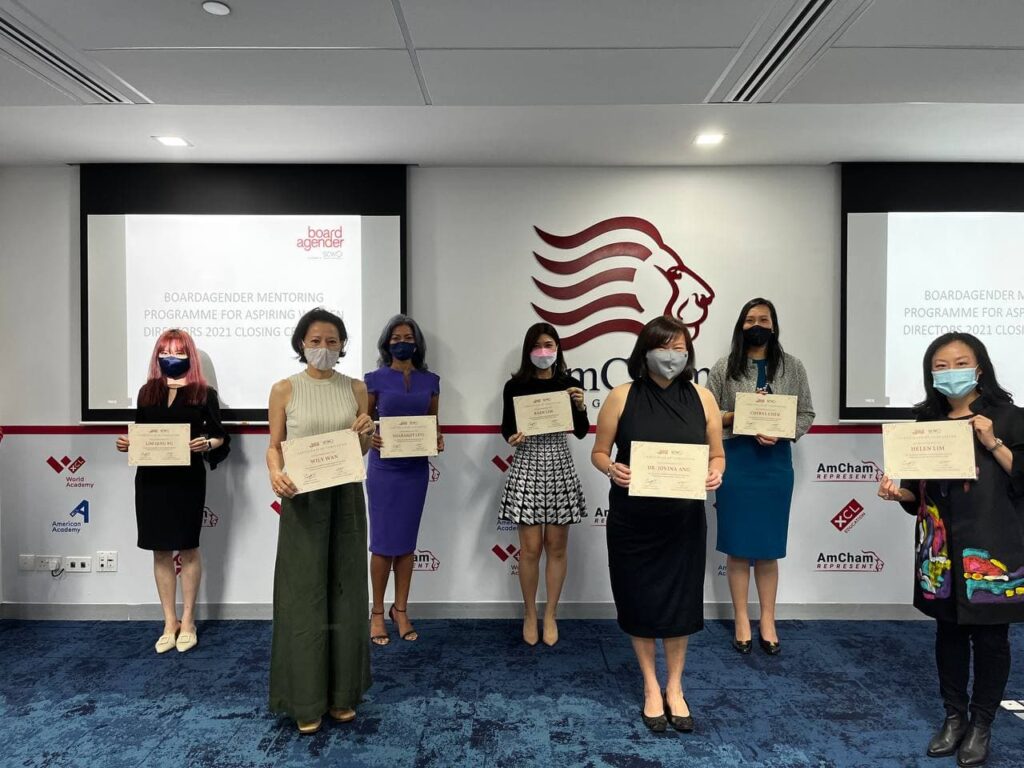 On Thursday, 13 January 2022, BoardAgender's first cohort of ten mentees from its Inaugural Mentoring Programme for Aspiring Women Directors 2021 celebrated the completion of their 6-month mentoring programme at a ceremony held with their mentors and the BoardAgender committee.
The ten mentees, who come from a diverse range of backgrounds are:
BoardAgender's Mentoring Programme combines one-on-one mentoring by experienced company directors in Singapore with group and peer mentoring and closed-door sessions with directors and other partners.
In her opening address, Georgette Tan Adamopoulos, Chair of BoardAgender, shared that the launch of the Mentoring Programme was the highlight of BoardAgender's 10th Anniversary activities.
She also showcased the other activities that BoardAgender had been focusing on in 2021. These included:
Holding a session, Board Diversity – Moving Beyond Lip Service with the 30% Club. Our panellists were Ann Cairns, Global Chair of the 30% Club and Executive Vice-Chair of Mastercard; Piyush Gupta, CEO of DBS Group; and Nicola Wakefield Evans, Chair of the 30% Club Australia and Non-Executive Director.
Collaborating with organisations including The American Chamber of Commerce in Singapore (AmCham Singapore), Marsh and Family Business Network of Asia.
Contributing to Celebrating SG Women through our conversations and involvement with the Singapore Council of Women's Organisations' submission for the White Paper.
Responding to the Singapore Exchange's consultation paper on Climate and Diversity, The Way Forward.
At the closing ceremony, the mentees had the opportunity to learn from Teo Lay Lim, Independent Director of UOB and SPH Media, and a BoardAgender SG50 Champion on her experiences as a senior leader and now a director.
More details on applying for the 2022 program will be announced in late March 2022. Visit here for further information: https://lnkd.in/g62va76