Diageo invites you to be part of this event where the exciting and diverse panelists will look into the opportunities for women and the industry to meet the growth of the sector in Asia Pacific in the next 10 years.
BoardAgender Committee member Penny Burtt will be one of the speakers at the event.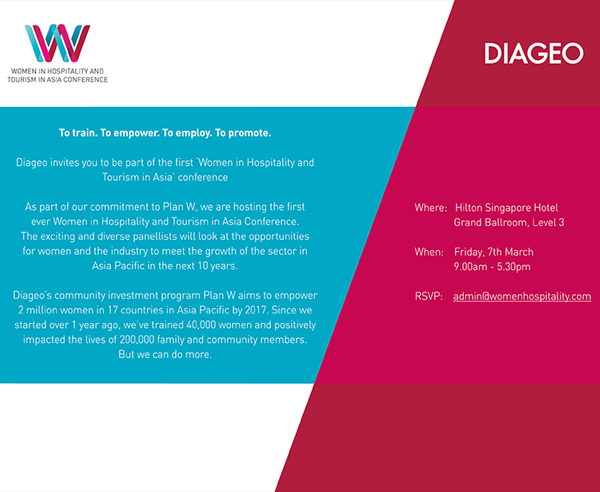 Click here to RSVP now.