Women in Business: #BlueprintforAction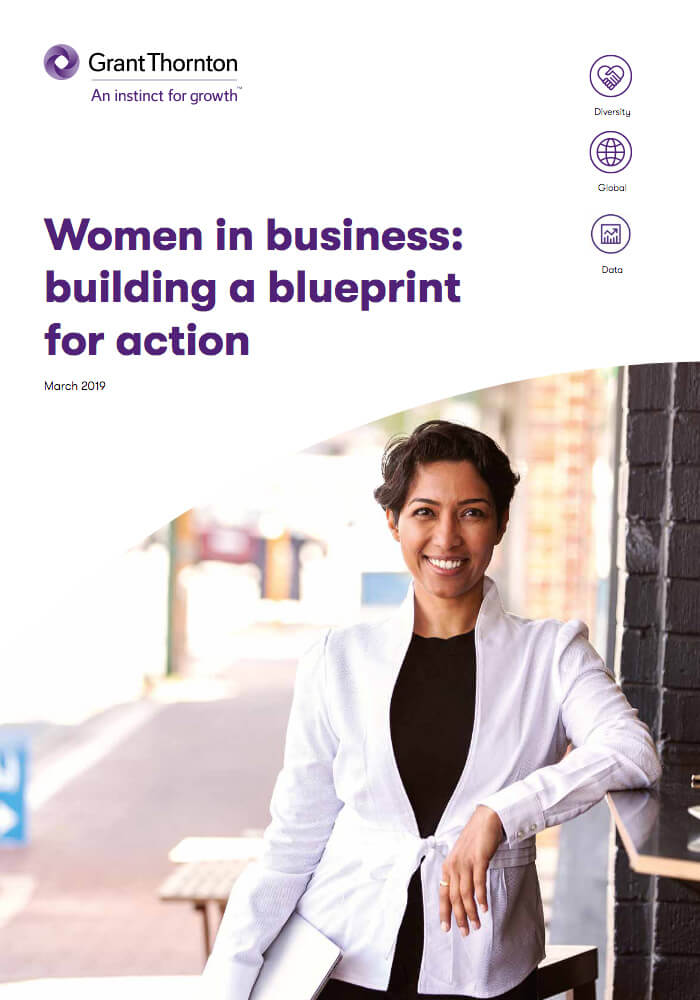 The 2019 Women in Business report by Grant Thornton showed an increase in both the proportion of women in senior roles and the proportion of businesses with at least one woman in senior management. Despite the increase compared to last year, gender parity at senior levels is still low and not many businesses can raise their hands to say that they're keeping up with gender diversity and inclusion. How can businesses continue to take conscious steps and action to create lasting diversity and move towards gender parity?
Join us at this lunchtime conversation where Ms Marivic Españo, Chairman and CEO of Grant Thornton, Philippines, shares a blueprint for action, identified by Grant Thornton in a keynote address, followed by a panel discussion with Mr Lee Chong Kwee, director of Mapletree and  the Non-Executive Chairman of Mapletree Logistics Trust Management Ltd and a Corporate Advisor to Temasek Holdings and Ms Choo Oi Yee, Managing Director, Investment Banking and Head of Corporate Client Solutions at UBS AG Singapore. The panel discussion will be moderated by Ms Karen Loon from BoardAgender.
DATE
26 August 2019
TIME
12.00pm – 2.00pm
VENUE
UBS Auditorium, One Raffles Quay #49-00, North Tower, S048583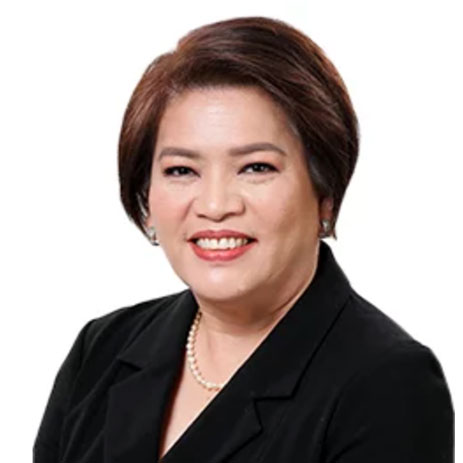 Marivic Españo
Marivic Españo succeeded P&A Founder Ben Punongbayan as Chairperson of the Firm, even as she continues her role as Chief Executive Officer. Marivic brings to her post extensive experience in taxation and organizational management. She joined P&A Grant Thornton in 1997 and was admitted to partnership in 1999. She was appointed Head of Tax Division in 2003, which she headed for five years. In 2009, she expanded her role to Managing Partner and Chief Operating Officer, subsequently becoming Chief Executive Officer after two years.
As a practitioner, Marivic has wide-range experience in the field of taxation. She has provided comprehensive tax services to local and multinational clients, covering tax consultancy, outsourcing, expatriate tax services, tax compliance reviews and assesments. She has also conducted tax due diligence reviews for significant acquisitions and provided tax advisory services in the government's privatization projects.
Prior to joining P&A Grant Thornton, she was a tax manager in a leading construction firm. Marivic served as chief legislative staff officer of the Senate Tax Study & Research office, and legislative liaison specialist of the Department of Finance, where she was actively involved in the formulation of significant tax legilations such as the expanded value-added tax and the comprehensive tax reform program.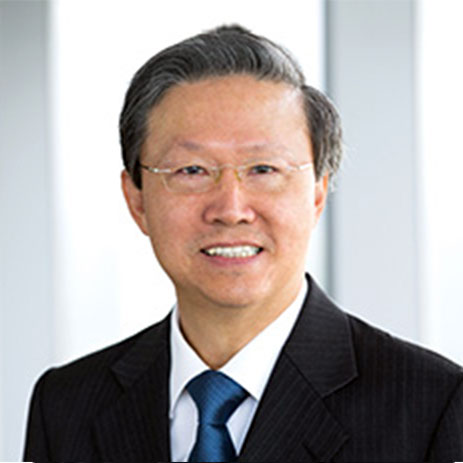 Lee Chong Kwee
Lee Chong Kwee is a member of the MIPL Board and the Chairman of its Audit and Risk Committee as well as its Transaction Review Committee.
He is also the Non-Executive Chairman of Mapletree Logistics Trust Management Ltd (as manager of Mapletree Logistics Trust) and a Corporate Advisor to Temasek Holdings. Mr Lee was previously Non-Executive Chairman of Jurong Port Pte Ltd and also served on the Advisory Boards of the National University of Singapore Business School and The Logistics Institute – Asia-Pacific.
Mr Lee was formerly the Asia-Pacific Chief Executive Officer of Exel (Singapore) Pte Ltd and is a fellow of the Singapore Institute of Directors.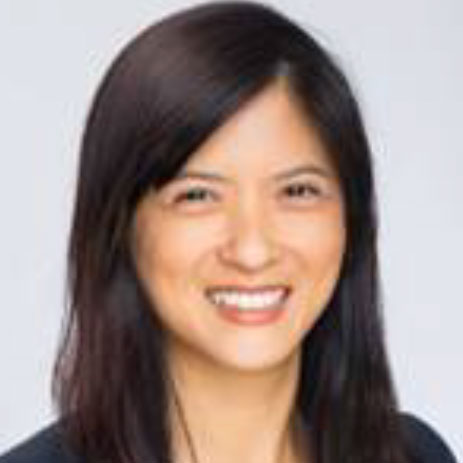 Choo Oi Yee
Choo Oi Yee is Managing Director, Investment Banking and Head of Corporate Client Solutions at UBS AG Singapore.
She has more than 19 years of capital raising and M&A advisory experience. Oi Yee joined UBS from Morgan Stanley where she was Head of Singapore Investment Banking. Prior to Morgan Stanley, she ran the Southeast Asia real estate investment banking franchise for Nomura. She started her investment banking career with Citigroup covering Singapore corporates and real estate clients.
Between 2006-2008, Oi Yee was Senior Vice President, Strategy and Business Development for Parkway Holdings Limited, the largest healthcare company in Asia, and helped them create Parkway Life REIT.
Oi Yee graduated from Nanyang Technological University with a Bachelor of Accountancy. She also has a Masters in Business Administration from Manchester Business School.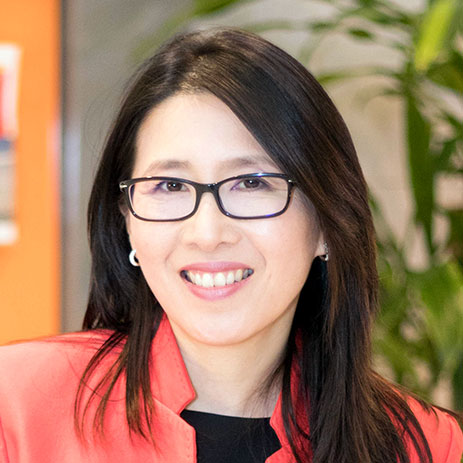 Karen Loon
Karen Loon is a Chartered Accountant with close to 30 years of international, cross-cultural experience working with banks, capital markets and wealth management players across Asia Pacific. She specialises in bank governance, risk management and controls; accounting, audit and financial due diligence; and talent diversity and inclusion.
Formerly PwC Singapore's Banking and Capital Markets Leader, and a senior Financial Services Assurance Partner and client relationship partner, she is recognised for her work with listed local and multinational bank boards and C-Suites on bank governance, controls and risk management, audit and financial due diligence.
A passionate people and team leader, Karen is a recognised keynote speaker and panellist, and has been externally acknowledged for her work at PwC as its Asia Pacific and Singapore Diversity Leader in driving change programmes in talent diversity and inclusion.
Karen has 16 years of board experience with not-for-profit and professional bodies in Singapore. She is member of the Finance Committee of the Singapore University of Technology and Design, a member of the Board Diversity and Appointments Committee of the Singapore Institute of Directors, and a former Board Member of the Singapore Committee for UN Women.
She is a Fellow of Chartered Accountants Australia and New Zealand, a Graduate member of the Australian Institute of Directors, has a MBA from Macquarie Graduate School of Management, and a Certificate in Corporate Governance from INSEAD.