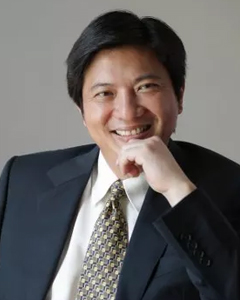 Executive Chairman
PwC Singapore
At PwC, we're committed to helping our people – with all of their varied backgrounds and experiences – to build a rewarding career and achieve their full potential.  Women represent over half of the global workforce within the PwC network at the recruitment stage. Seventeen per cent of our partnership globally are women, with higher numbers in Asia Pacific, and the number continues to grow. Diversity and inclusion is a value of PwC and it has helped to bring the network, employees, our stakeholders and clients closer together.
In PwC Singapore, we are committed to ensuring women have equal opportunities to build highflying careers. They are well represented in our Singapore Leadership Team. We have women in senior positions heading regional management roles and they are positive role models in juggling career and family.
Women playing pivotal roles in the corporate world are being celebrated. Although we have come a long way, I firmly believe that more can be done to increase women's participation through a supportive environment.
We invest significant resources in programmes that benefit our female talent. We are focused on developing leadership accountability for diversity, an inclusive culture and awareness of issues that often get overlooked.  These include an embedded coaching and mentoring culture, networking sessions, flexi-work plans for young mothers and providing equal career opportunities when they are considered for promotions, training and secondments. For example, in 2013, we celebrated International Women's Day with the theme "Gender, generational, and leadership: supporting the millennial woman craft her career".
At PwC, we are proud to count some of the world's brightest and most talented women among our female leaders.