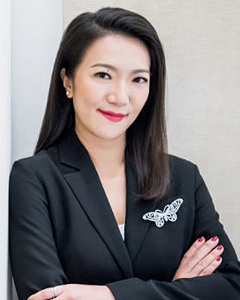 Managing Director, South East Asia & India
Bulgari South Asian Operations Pte Ltd
As a working mother with 2 young children, I can understand the challenges of the modern working woman in today's society – juggling an amalgam of varied roles at the domestic front while placing top focus in business priorities. And it is because of these multi-faceted roles which women undertake, there is an unspoken underlying streak of resilience and tough-mindedness in working mothers.
I applaud the causes of BoardAgender to take on the issues of gender diversity and representation at the board levels; based on statistics, Singapore is lagging behind most developed nations, there must be a relentless push for more companies to evolve in ensuring leadership in all sectors reflect the diversity of society, while at the same time, cultivating the talents and perspectives of women into the boardroom.