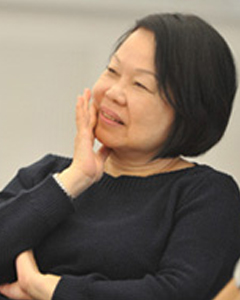 Director of the Asian Business Case Centre at the Nanyang Business School, Nanyang Technological University (NTU)
As a member of the baby boomer generation in Singapore, over the decades I witnessed with great pleasure the growing confidence and capabilities of Singaporean women in the world of work. Across diverse occupations and in a wide range of job roles, women here have contributed their share and more to the development of our economy and society. So it is surprising that the proportion of women in senior leadership positions and in the boardroom trails behind this reality.
I believe that this will change as every organization will find that it needs to tap on all talent, man or woman, and draw on all modes of leadership available to deal with the complex issues and dynamics of today's workplace. What is also exciting is that conventional perceptions and beliefs regarding corporate leadership will have to give way to new modes of thinking about this.
Singapore women confident in themselves and their potential as leaders will play a key role in the re-definition of what makes a good corporate leader in the 21st century.