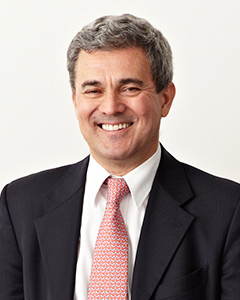 Diversity is high on the agenda at ING. We believe a diverse, inclusive workforce makes us better at what we do. We have set concrete targets, and we openly measure and report our progress annually.
Implementing gender diversity in senior management is a core pillar supporting our ambition to be an employer of choice and our business principle of treating our employees fairly. Today, women make up 15% of the ING Management Council. By 2015, the target is 33%. The idea is not to just have more women in senior roles for the sake of gender diversity alone; senior appointments at ING are still made based on performance and ability, but what we do is actively manage and develop female talents in a structured purposeful manner, for example, by investing in programs such as the Inclusive Leadership Journey (ILJ). The ILJ aims to accelerate the development and career of about 50 talented women across ING towards senior leadership roles. Singapore hosted 43 of these women in November 2010 for a global leadership workshop and networking event. Eight of them are based in Asia, and two from Singapore. The program emphasizes personal development, so women can increase their visibility and strengthen their network within ING.
We also activate global initiatives to groom younger mid-level female talents. Our management board identified a special diverse group of younger talents to join the ING International Conference this year as "Wildcards" with the specific mandate to be willing and able to challenge the ING Management Council and push innovation within the bank. The intent of this type of initiative is to identify and grow the internal pipeline so that ING will have the flexibility and capacity to staff our future senior positions from within.
In Asia, close to 37% of our staff who are Vice-Presidents, Directors and Managing Directors are women. Five out of the 18 members of the Asia management team who report directly to me are female – that's 28%, which is a good foundation to build on. The bottom-line is: we don't have enough women in higher management yet. My personal experience has been that having strong female voices at the table gives us a broader and better range of ideas, perspectives and debate. This can only be good for the company.