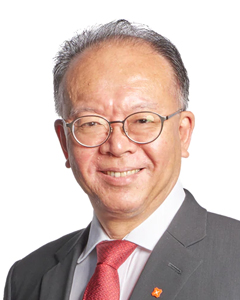 KPMG values the contribution of all of its people, regardless of race, religion or gender. It similarly hires on merit, based on the potential of the individual to contribute to the firm.
We run our fair share of programmes to encourage diversity and gender neutrality, and our efforts have been recognised by the Ministry of Manpower's Work-Life Achiever awards for 2006-2010, and the firm's inclusion by Working Mother magazine in its top 10 list of the 2011 Best Companies for Women's Advancement.
In our management group in Singapore, we have equal proportions of both male and female professionals. Our commitment to diversity serves us well. It widens the pool from which we draw our talent, and expands our ability to support our people realising their potential.
In an ever more complex society, the question of providing support has gone far beyond the question of supporting working mothers. Our experience is that in the light of fast changing social trends and expectations, this commitment also requires regular reinvestment.
What is therefore far more important is the fostering of the right attitudes. Our commitment to diversity is based on a respect for the choices that our people make in their personal lives, and support from the firm for their personal development beyond their professional lives.
We want our people to see their fellow professionals not just as workmates, but as human beings with lives outside of work that are important and interesting.