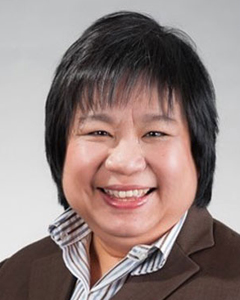 Country Managing Director, Accenture Singapore
Managing Director, Accenture ASEAN
Gender diversity is good for business. It ensures that we infuse our workplaces and teams with diversity of views, styles, experiences and perspectives. It has a positive impact on a company's performance and propels the organisational culture from average to exceptional. At Accenture, over 115,000 or a third of our workforce are women; and providing an environment and culture that empowers women and helping them define success is critical.
Within Accenture, this commitment to help women succeed starts at the top and it is simply the way we do things within the organisation.
However, across many other workplaces there are still barriers for women. BoardAgender's mission to recognise the growing importance of women talent at work is crucial in breaking down these barriers. As a woman leader and a champion at Boardagender, I feel honoured to be part of a group that is translating beliefs into actions and creating an environment where we help women succeed at the workplace.