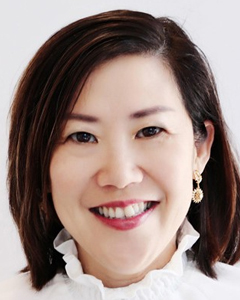 Senior Vice President, Applications Asia Pacific
Oracle Asia Pacific
Oracle's diversity vision starts with cultivating an environment that is inclusive of all employees. Individual differences present us with opportunities to examine business issues from varying perspectives. Incorporating the! sedifferent viewpoints gives us greater agility and creativity. The result is a workforce unified by common goals yet strengthened by uncommon outlooks.
Oracle Diversity specifically focuses on supporting women in the workplace. We strive to balance the representation of women at Oracle with their availability in the general workforce. Our current goals include increasing female representation in a number of job groups and providing opportunities for professional development, advancement and promotion. This environment is cultivated through many different practices, including partnerships with external organizations that provide development opportunities, workshops, and networking events for women.
Gender diversity should be encouraged on a company's board as it brings more diverse business perspectives to the company. Women leaders are generally more self aware, collaborative and empathetic in the way they manage relationships.