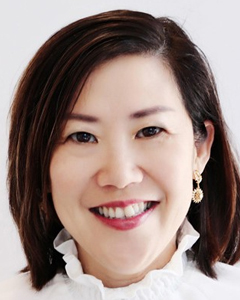 Regional Vice President & Managing Director South Asia Pacific
SAS Institute Pte Ltd
Gender diversity should be encouraged on a company's board as it brings more multi-faceted business perspectives to the company. Women leaders are generally more self-aware, collaborative and empathetic in the way they manage relationships.
At SAS, we recognize our strength comes from the diversity of our employees – whether it is in gender, race or nationality.  SAS' unique culture brings together all types of people. Since our establishment 39 years ago, our values have been centered on a respect for employees. We promote based on meritocracy.  We have women leaders in all fields – from R&D, Sales & Marketing to Technical Services and Consulting.  We have internship programs that encourage female and the minorities to join the STEM field.
SAS has long been renowned for its employee-centered practices, which have been emulated by some of the top tech companies in the world today. This is why SAS continues to be known as a Great Place to Work across many countries.