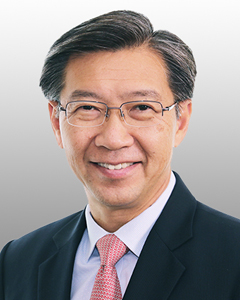 Group CEO
PSA International Pte Ltd
At PSA, we embrace gender diversity at all tiers of our organisation.
On our Board and Senior Management teams, we have women leaders offering strategic perspectives and spearheading organisational changes. In the mid-levels, women head up many of our functions in Finance, Information Technology, Human Resources and helm frontline portfolios in terminal operations and commercial. At the service delivery level, we also have many examples of women who are thriving in the dynamic port environment. We believe this diversity across the organisation strengthens PSA and helps us to forge towards our aspiration of being a global champion and the leading container terminal operator worldwide.
At PSA we believe in nurturing and developing talent, and in finding the best person for the job. We holistically cultivate an environment where people embrace the vision, and a culture where people look forward to coming to work, and are highly committed to what they do. Our high staff engagement scores attest to this. We provide opportunities for growth and learning, where men and women are equipped to do their best and excel. In sustaining a winning work culture to excel as a global champion, we believe in supporting our people – to be successful, to pursue their passions with purpose and to lead fulfilling lives.