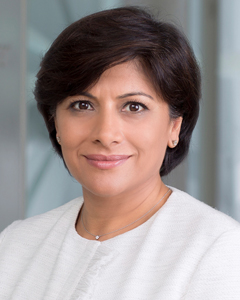 Partner in Charge
Jones Day Singapore
Jones Day is committed to promoting diversity in the workplace and, in 1987, established a Diversity Task Force which meets monthly to set priorities, determine strategy, and communicates critical information regarding local office issues and firmwide diversity initiatives, including both gender and race issues.
I am proud to be one of ten women who run an office or a region for Jones Day – which is almost a third of Jones Day's worldwide office network. Women are also in charge of two global practice groups and make up a quarter of the firm's Management Committee. This is a phenomenal statistic for an international law firm.
Consistently over the last several years women have made up over 50% of both Jones Day's summer associate program and their newly qualified attorneys, planting seeds for a strong future of gender diversity at Jones Day.