SINGAPORE BOARD DIVERSITY REPORT 2014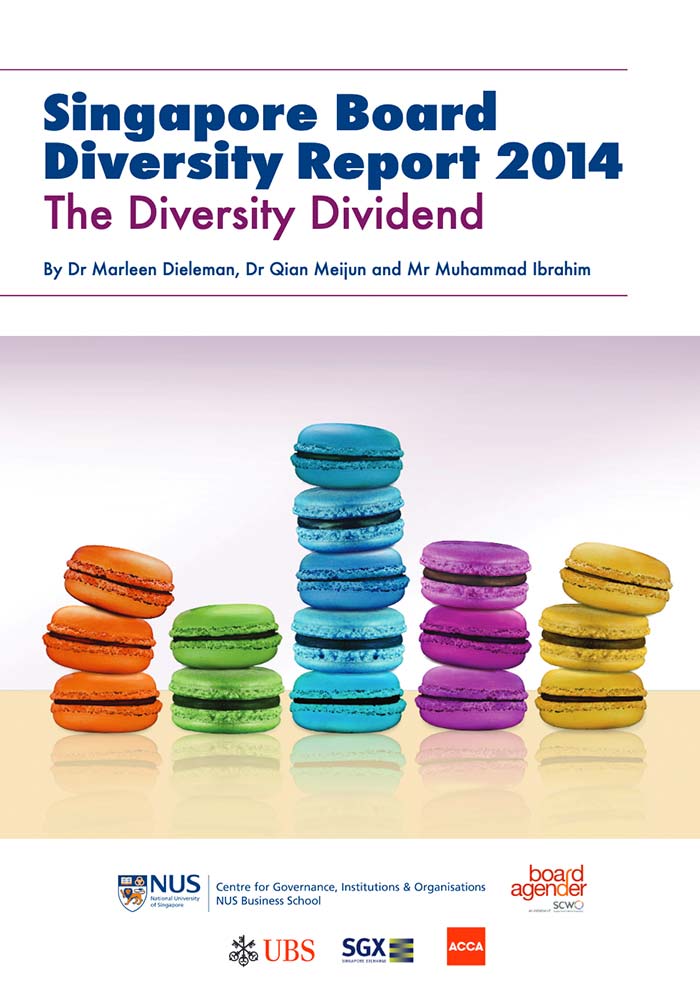 31 October 2014 – The Centre for Governance, Institutions and Organisations (CGIO), together with BoardAgender, are proud to present you the fourth edition of the Singapore Board Diversity Report.
Written by Dr Marleen Dieleman, Dr Meijun Qian and Mr Muhammad Ibrahim, this report covers 4,629 directors in 676 SGX-listed companies based on their annual reports FY2012-2013. The report built a compelling business case on board diversity based on firm performance, but companies still display a high level of similarity within its boards.
This report is done in collaboration with BoardAgender and sponsored by UBS, SGX and ACCA.
DOWNLOADS