SINGAPORE BOARD DIVERSITY REPORT 2013: TIME FOR WOMEN TO RISE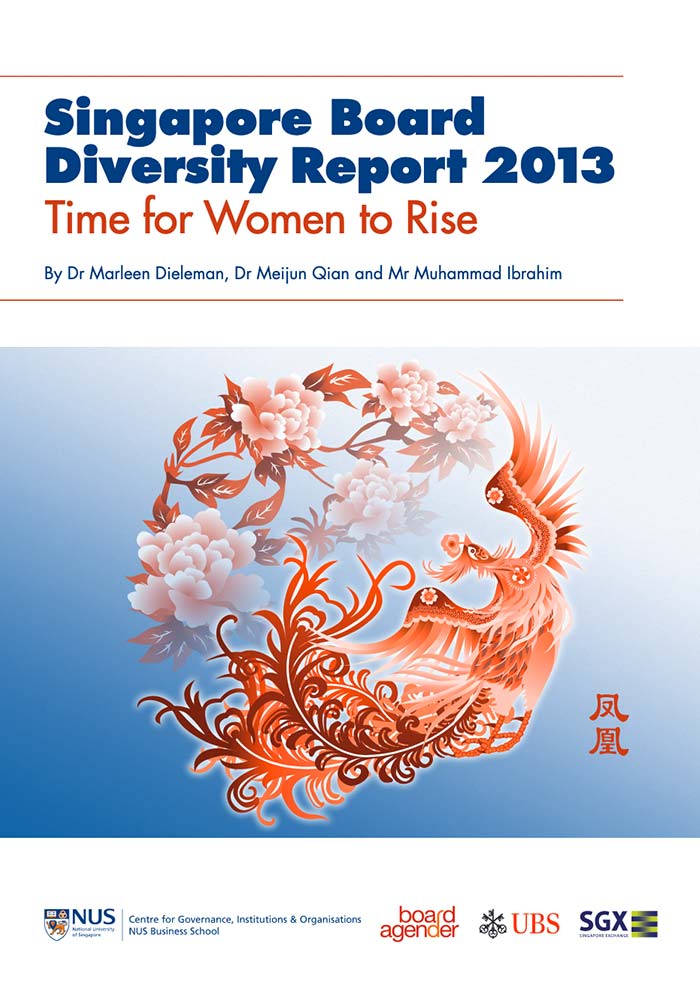 On Thursday, 14 November 2013, the third Singapore Board Diversity Report was launched by BoardAgender, along with the Centre for Governance, Institutions & Organisations and supported by UBS and SGX. Dr. Marleen Dieleman, Associate Director, NUS Business School CGIO, presented the findings of the report which shows that only 7.9% of directors are women.
The findings reveals a slowly upward going trend from last year (7.3%) and (6.9%) in 2011, where the first report was launched. This year's research also showed that the appointment of a women director on a company board can increase both Return on Assets and Return on Equity.
The auditorium at UBS was filled with senior business leaders and representatives from the government and media. Mr Tan Chuan-Jin, Acting Minister of Manpower, was the key speaker and panellist together with Dr. Marleen Deieleman, Mrs Arfat Selvam, Managing Director, Duane Morris & Selvam LLP, and Mr Patrick Ang, Deputy Managing Partner of Rajah & Tan LLP. Each speaker supported the report's findings and shared their thoughts on how to get more women into senior positions and in to the boardrooms of SGX listed companies.
DOWNLOADS
FURTHER READING