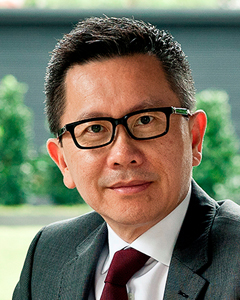 Chairman & CEO
SC Global Developments Ltd
Women play a significant role in SC Global. They are represented at all levels of management including our highest level at the Board of Directors. Our Company's practice is to seek out and hire and promote the best staff based on their abilities and merit. As a result, the roles occupied by women in the Company comprise about 40% of our overall staff and 45% of our senior management positions, which is higher than the national average of close to 30%.
The contributions by women in both senior management and board level positions have helped steer the Company to the achievements it has made in its short ten year history. Their capabilities, insight and dedication have contributed positively to making SC Global a leading player in the luxury property sector.
I believe that women will continue to play an integral part of our operations. As the Company enters into its next decade, I am certain that the role of women in our organization will continue to grow and hold a meaningful role at all levels.