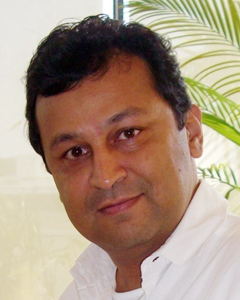 Managing Director
Yum! Restaurants International
Asia Franchise Business
For us at Yum!, diversity is not a target – it's a way of life and a way of doing business. Everyone can and does make a difference in our organization. Our core values as defined in the How We Win Together2 principles – Believe in all People – underscores the importance of actively seeking diversity in others; believing everyone has the potential to make a difference; and coaching and supporting every individual to grow to their full capacity.
As a global company, Yum! is definitely committed and supportive of advancement of women into leadership roles. We have been increasing the representation of women among our key talent and decision makers. Our diversity best practices covers 3 key areas; recruitment, development and inclusive culture. We participate in female professional networks and associations and in the US, we are among the first and largest supporters of the Women's Foodservice Forum and the Multicultural Foodservice and Hospitality Alliance. We also ensure we leverage on female employees in the recruitment and selection process. All of our brands also have leadership initiatives focused on high-potential diversity talent, and all leaders serve as mentors. Making progress in diversity is a business priority and the work of everyone in our system.
At our Asia office, more than 30% of our female staff holds managerial positions. In our Leadership Team, our Director of Supply Chain Management, Nancy Xu, has an excellent track record as a senior leader in her area of expertise. She has held leadership roles in multinational organizations where she has been very successful in negotiating global contracts.
We have many other dynamic women holding key positions such as Yasemin Okur from Turkey in Pizza Hut Marketing, Stephanie Lee from Malaysia in Design & Construction, highly experienced Restaurant Operators such as Lily Lee and Carol Loo, Senior Technical Managers Tan Hwee Ching & Eva Wang – just to name a few, are all Singaporeans.
All these talented women leaders make Yum! Asia FBU a beacon for diversity across Asia. We've found that a diverse team makes for better problem solvers and creates a richer culture for all of us to enjoy.