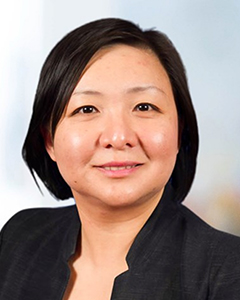 Women in the workplace stage the greatest disappearing act up the corporate ladder. In many countries, over half of university graduates starting work are women. Unfortunately, every year—and at every management rung—they disappear. Over the years, companies have learned to recruit women, but progress on gender parity is hampered by retention and promotion. The end result: just 3% of US Fortune 500 CEOs and 5% UK FTSE 100 Board of Directors are women.
The issue of gender parity is a top priority for us at Bain & Company. We recognise that with a scarce talent pool, managing gender parity is not a luxury but a necessity for our continued growth and success. To understand the hurdles in the path to parity up the ladder, Bain & Company recently conducted a worldwide survey, in association with the Harvard Business Review, on "Gender Parity in the Workplace." The research showed that despite the best of intentions and numerous expensive one-off initiatives, gender parity initiatives are just not working in many organisations.
Based on this research, we believe that bold, new approaches are required to bring women back to the leadership track: Companies need to make gender parity a top priority and then to tackle it with a systematic approach:
Make gender parity a visible priority with real commitment and resources behind it
Be inclusive in the design and communications of gender parity programs, but ensuring accountability is with line leadership
Measure and monitor gender parity (current state and ongoing progress) throughout the leadership pipeline
Embrace and "de-stigmatize" flexible career models for all employees
We practice what we preach. At Bain Southeast Asia, over half of our recruits are women and we are committed to grooming them into generations of strong women leaders. Our firm's leadership, starting right at the top with our global MD, closely measures and monitors our progress on gender diversity. We have set a specific goal for getting 2X more women in our leadership team in the next 3 years. Women are offered tailored coaching and mentoring to help them achieve their full potential. We also strongly encourage our people to "build their own Bain" – to customise their individual career paths. Sabbaticals, flex time or part time opportunities, transfers to another global Bain office, externships outside of Bain, are options widely available to all our staff. Many of our people, both men and women, have taken full advantage of these opportunities to balance their personal and professional needs over the course of their careers.