SECOND ANNUAL SINGAPORE BOARD DIVERSITY REPORT 2012: THE FEMALE FACTOR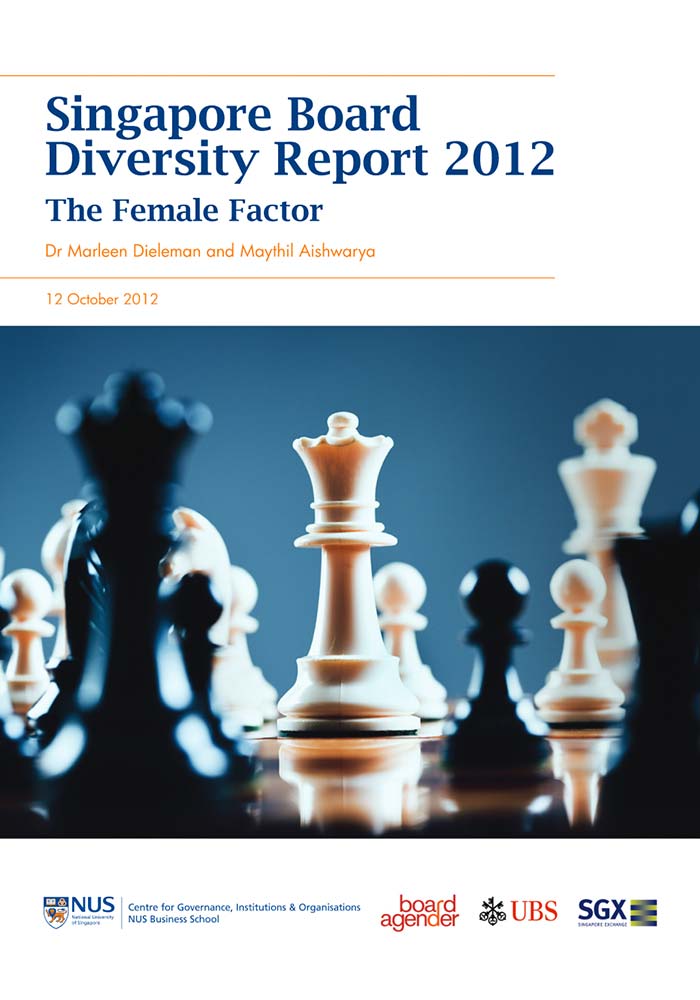 On Friday, 12 October, BoardAgender, along with the Centre for Governance, Institutions & Organisations and supported by UBS and SGX, presented the findings of the second Singapore board diversity report.
More than 70 people attended the packed-out lunch event, including a number of our champions, senior business leaders, government representatives and the media. Mdm Halimah Yacob, Minister of State, MCYS was the key speaker at the event along with Edmund Koh, Country Head Singapore and John Lim, Chairman, Singapore Institute of Directors.
Each gave their support to the report and also ideas on how the business community can work together to improve the number of women in boardrooms in SGX listed companies. This years research shows that only 7.3% of directors are women, a very small gain from last years 6.9%, and still well below the average of other developed nations.
DOWNLOADS