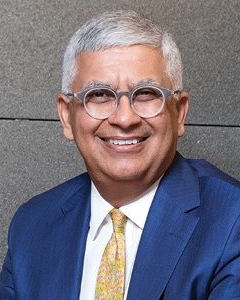 CEO, Asia
Aon Risk Solutions
Aon is the leading professional services firm advising companies on Risk and People issues, and as a professional services firm talent is naturally our primary asset.
Our "Unmatched Talent" program ensures that women launch significant careers at Aon. To prepare them for success, we have established the Centre for Women in Leadership, which helps women progress apace. Today Aon stands among the leading global corporations in promoting women within the organisation.
A few facts highlight Aon's vision and desire to be the choice of destination for female talent in the industry:
Women managers/execs – 43%
Women among top earners – 32%
Women hires in 2010 – 55%
The Women's International Network (WIN) is one of several Business Networking Groups established by Aon to promote the development of Aon's diverse talent pool. WIN provides a global community for working women seeking mentorship, professional and personal growth, workplace flexibility, and visibility. It also serves as an advocate and a voice to senior management for the issues most critical to the careers of our female employees. Each month, we feature the remarkable accomplishments of one of our female colleagues from around the world in our internal leadership magazine.
Recently Aon was named among the 2011 Working Mother 100 Best Companies based on an extensive survey that assesses the usage, availability and tracking of women's programs, as well as the accountability of managers who oversee them. Seven areas were measured and scored for the 2011 initiative: workforce profile, benefits, women's issues and advancement, child care, flexible work, parental leave and company culture.
We at Aon are committed to promoting women participation in management boards and I am delighted to be part of the BoardAgender 100 Champions.