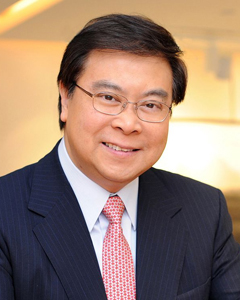 Group Chief Executive Officer
OCBC Bank
As OCBC expands overseas, we recognise the importance of attracting talented individuals so as to stay competitive. We embrace diversity in our workforce – hiring employees of different ethnicities, backgrounds and creeds, irrespective of gender, and empowering our employees to maximize their potential.
I believe this is one of the key pillars for our continued success.
An employee's performance is in no way assessed based on gender or ethnicity; only his or her competency and character count. There are no positions in OCBC reserved for men, or for that matter, women. Our people programs are based on merit, tangible contributions and the individual's fit with our culture and values. All employees who measure up, women included, will have promising careers with us because we are committed to helping them succeed.
Therefore, no one in the organisation is or should be surprised by the number of women taking up senior executive positions and board seats at OCBC; that number will continue to rise, and with good reason.