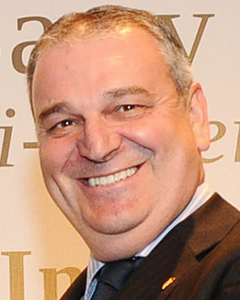 Regional CEO, Singapore and SEA
Standard Chartered Bank
At Standard Chartered, we strive not only to be the employer of choice for female employees but also the bank of choice for female customers and a force for good in the community. We believe that addressing gender diversity is key to economic development and growth.
Over recent years, the Bank has increased its focus on gender diversity within the organisation with a specific focus on developing women at middle management level. Initiatives have included a signature women's leadership programme, mentoring, women's networks and exposure to female senior leadership as role models. The Bank has also worked to increase the opportunity for flexible working to retain quality employees who may be interested in alternative working arrangements.
We are also pleased to be associated with two valuable pieces of research conducted by Community Business together with Cranfield School of Management on the topic of women on boards in Hong Kong and India. These reports were published in order to raise awareness around gender diversity at the board level and encourage business leaders to think about the compositions of their boards so that they may more accurately reflect their marketplaces and stakeholders. They acknowledge the progress that women have already made in terms of reaching the most senior positions in leading companies in Hong Kong and India, and are intended to act as a positive agent of change, encouraging more companies to welcome women into their boardrooms.