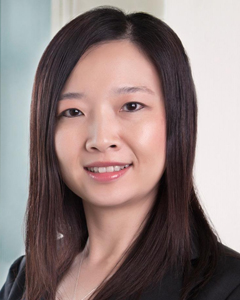 Managing Partner
Wong Partnership LLP
At Wong Partnership, we value human capital and are focused on attracting and retaining the best talents, whether men or women.
Recognising that the legal profession is demanding, we have progressively taken steps to put in place arrangements to help our lawyers. These comprise the "Flexible Working Arrangement Scheme", which provides for flexi-hour and telecommuting work schedule and the "Discounts and Privileges Programme", which offers family-friendly privileges, including attractive discounts and benefits offered by childcare centres located within the financial district.
Women lawyers make up slightly more than half of our total numbers, thus representing a significant part of our human capital resource. We recognise women have to juggle several roles in their lives and thus need to be managed differently. We strive to build a culture that recognises talent based on quality and output, as opposed to measuring physical hours in the office. We accommodate women lawyers who request to adjust the pace of their career progression, if they so wish. We have, for example, several female partners who have taken sabbatical leave for family reasons and who have returned to work after their leave. This flexible approach allowed them to prioritise their needs at different stages of their career paths and family plans, while allowing the Firm to retain their talent and contribution for the long term.
Our supportive environment has enabled us to retain our female talent and today, approximately half of our partners are women. A number of our female partners hold management or practice leadership positions and are good examples for our next generation of lawyers. We aim to continually implement initiatives that will help us attract and retain all our talent.