PWC – THE FEMALE MILLENNIAL: A NEW ERA OF TALENT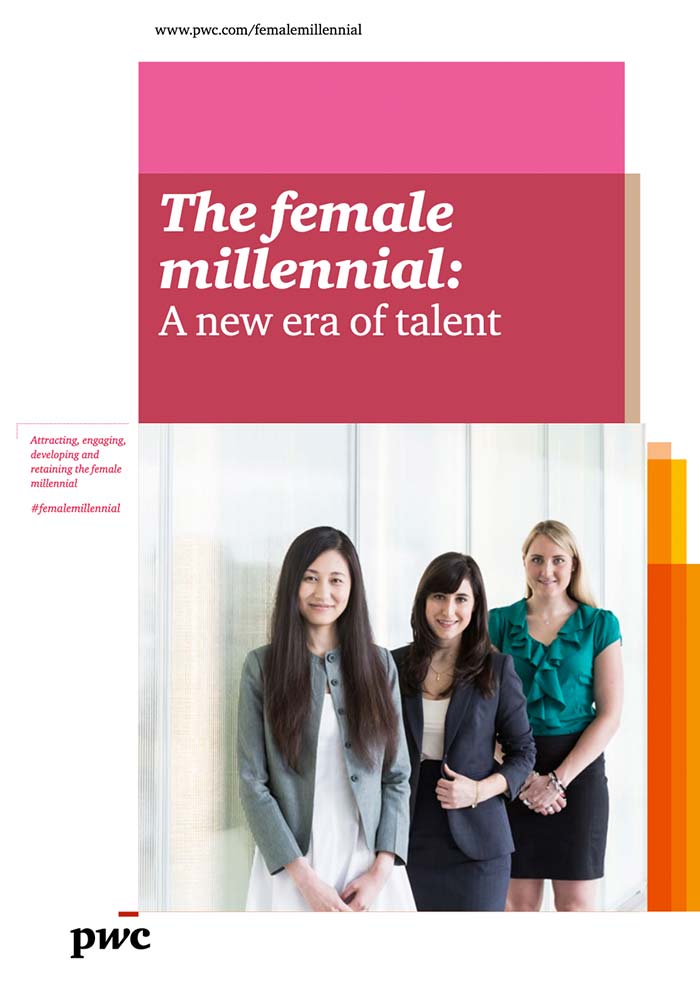 Below is a link to a 3-minute video introducing our global female millennial publication: The female millennial: A new era of talent.
This publication is based on the research findings of over 10,000 working millennials in 75 countries, 8,756 of whom are female. To change what we believe is one of the final barriers to women permeating the top ranks of corporate leadership; organisations must drive parallel efforts that tackle enhanced leadership diversity in conjunction with systemic change efforts, targeting the workforce from day one.  But to get this right organisations must first better understand how to attract, engage, develop and retain the female millennial.


Female millennials are becoming a larger and larger part of the talent pool, and this report makes one thing clear when it comes to the female millennial: we really are talking about a new era of female talent.  Throughout the report you will find our female millennial research findings, both holistically and broken down using a career stage differential, case studies and the voice of the female millennial profiles.  This report aims to provide some insight into the minds of female millennials and how to position your organisation and talent strategies towards the attraction, retention, development and engagement of this significant talent pool. 


Visit the PWC website to download the report.