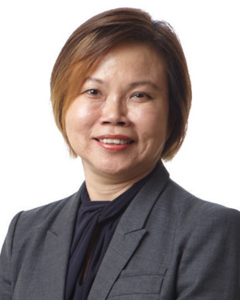 Chief Executive Officer
SP Telecoms Pte Ltd
The "secret sauce" for any organization is in its people. People create the differentiation, the competiveness of a business and thoughtfulness of a company as an entity.
Just like in life, where a balance of women and men is needed to create meaning, so it is the same in business. Women contribute by bringing different perspectives and adding a different touch to organisations and boards.
At the end of the day, meritocracy is still at the core of choice for boards and senior management positions.  However, a purposeful focus on creating a balanced team is key. Many times, many stereotypes do not allow women of caliber to contribute to their appropriate potential. It is great that we are seeing a great awakening of what women can bring to businesses globally.
In all of my career, I am committed to grooming leaders from my team and I pay purposeful attention to women leaders to ensure that they are given the appropriate opportunities to shine.