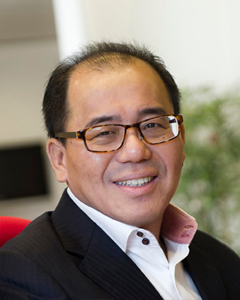 Managing Director
Motorola Solutions Asia Pacific
In Motorola Solutions, our people are our most valuable assets. We are a global organization and our workforce reflects the diversity of the markets in which we operate. We strive to build a diverse talent pipeline; bringing different perspectives, ideas and skills together to drive innovation in our solutions, enabling us to delight our customers around the world.
We firmly believe that embracing a diversity of individuals, opinions, cultures and abilities has generated a strong competitive advantage for us. This longstanding culture of diversity is directly linked to our company purpose and is evident in our leadership. By creating a more inclusive workplace, we can foster among our employees, an active contribution of their knowledge, skills and work experiences to achieve their fullest potential in the company for the company.