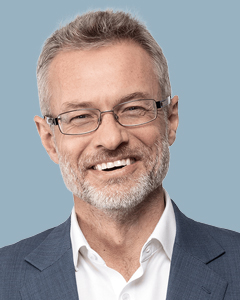 Managing Partner
McKinsey & Company
South East Asia
Oliver Tonby is the Managing Partner of McKinsey & Company, South East Asia (a complex encompassing McKinsey's offices in Singapore, Thailand, Malaysia, Indonesia, Vietnam and the Philippines).  Oliver brings the strategic focus and insights gained over 15 years of consulting across Europe, the United States and Asia to McKinsey's work with clients across a range of sectors in the region. He has deep expertise in ASEAN markets, having served some of South East Asia's largest companies.
Since joining McKinsey in 1997, Oliver has worked in multiple industries including Energy and Materials, Industrials, Private Equity and High Tech. He has served individual ASEAN Governments, and a range of government and government-linked agencies across the region.
Some of Oliver's major projects have included:
Leading the transformation of an Asian national energy company into a global champion over a five year transformation program
Supporting multiple acquisitions, ranging from USD 500 million to 10 billion
Redesigning the organization and governance of a major Asian private conglomerate
Improving operational performance of one of Indonesia's largest listed companies
Supporting governments in the region enhance their regulatory frameworks
Oliver has significant experience in developing local companies into regional and global champions and is passionate about the potential of Asian companies as entrants to the global market place.  He has spoken widely on these issues, including to business councils. He has been an active participant in the World Economic Forum (WEF) East Asia. He holds an MBA with distinction from Insead and MSc in Biochemical Engineering from the Norwegian Institute of Technology.  Prior to joining McKinsey, Oliver worked for Shell International and Norsk Hydro, as well as serving in the Norwegian army.