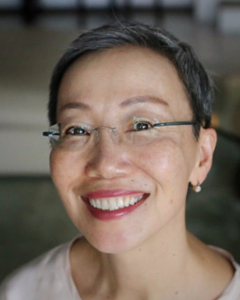 Co-Founder, IncuVest Pte Ltd and Valuair Ltd
Executive Advisor, NUS Entrepreneurship Centre
Alt Director, Mulberry Group PLC
The enlightened companies have focused on getting the right talent and the right experience for their boards. And as a result we are seeing more gender diversity in leadership positions and boardrooms. Things are definitely moving in the right direction. But we must keep up the momentum and BoardAgender plays a critical role in this.
I have had the privilege of working with people who understood the need for a woman to balance work with family, and they gave me tremendous opportunities to contribute and progress in my career. It's therefore an honour to support a cause which promotes equal opportunity and advancement based on merit.