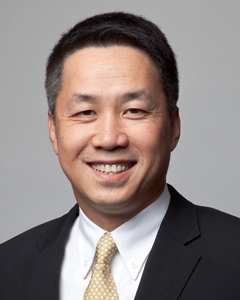 Managing Partner, Singapore & ASEAN
Ernst & Young
Today's marketplace is no longer inhibited by traditional views of gender. At EY, gender is a significant part of our diversity management and business agenda as we strive to develop inclusive leaders and an equitable and progressive organization. Our longstanding commitment and strategic focus on women has allowed us to gain momentum and recognition in the marketplace for the benefits it brings to our organization and clients, and at the same time, influence others to share a common conviction on gender diversity and inclusiveness.
Learning to approach our day-to-day work environment with a new lens and creating a truly equitable playing field drives us to be innovative. Inclusive leadership allows us to tap into the diverse talent of our people and truly leverage the power of difference every day. Our employees enjoy flexible work styles, allowing them to meet their personal needs while optimizing their contributions to the company, which in turn has helped us retain the talent we invest in. Furthermore, recognizing and understanding the diversity of our clients has allowed us to form enduring and long-term relationships across borders.
There is more to be done, and we are committed to continue our efforts and learn with like-minded organizations each step of the way