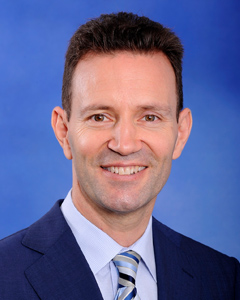 Group Executive, Global Products & Solutions (Asia Pacific)
MasterCard
As a global payments technology company serving more than 210 countries, MasterCard regards diversity as much more than just a corporate priority. It is a business imperative. 
Diversity of culture, age and gender has been shown to create a more innovative, flexible and creative workforce, which in-turn aids business growth.
For MasterCard, increasing the number of women in our industry, and creating a culture of inclusion, is not just the 'right' thing to do, it is key to our competitive edge, and we are passionately weaving it into the fabric of our operations.
We focus our attention on ensuring our female employees are given opportunities to reach their full potential, with access to mentorship and executive leadership coaching programs that aid professional and personal growth. 
The MasterCard Women's Leadership Network is also the largest and most active Business Resource Group in the organization, and provides a platform for our women executives to interact via events, dialogue sessions and CSR initiatives.
But while we're continuing to improve the gender balance and culture of inclusion at MasterCard, we know that we also need to help create a pipeline of women who want careers in the technology sector.
Our Girls4Tech program, which debuted at our Indian Tech Hub this year and is rolling out across the region, provides hands-on workshops for schoolgirls to drive their excitement and interest in careers in STEM (Science, Technology, Engineering and Math). 
In addition, MasterCard is committed to supporting of a number of scholarship and work placement programs for women in the region. These include the MasterCard-INCEIF Scholarship for Women, aimed at boosting the pipeline of female talent in the Islamic finance sector, and the MasterCard Scholarship for Women at Singapore University of Technology and Design.
As well as encouraging women and girls to enter the finance and tech professions, MasterCard has long devoted its CSR efforts in Asia Pacific to empowering women. We work with our NGO partners, such as UN Women, Aidha, Mercy Corps and ActionAid – to name just a few – to provide basic financial literacy skills and entrepreneurship programs to women and girls across the region. To date, we have impacted over 200,000 women and girls and we hope to double that by 2020.