MASTERCARD – ANNUAL INDEX OF WOMEN'S ADVANCEMENT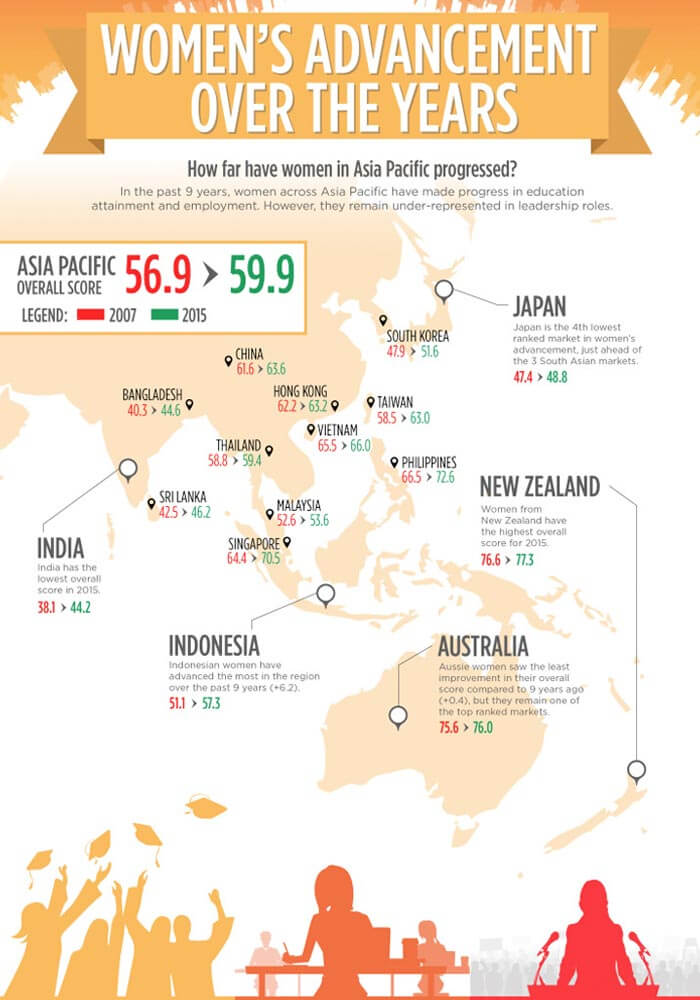 Although women in Asia Pacific are increasingly more educated than their male counterparts, progress towards gender parity is still sluggish – especially in the areas of business leadership, business ownership and political participation. 
Out of the 16 Asia Pacific markets surveyed, women in 10 markets outnumber men in tertiary education gross enrolment rate. While there is a strong correlation between tertiary education attainment and business leadership in markets such as the Philippines (130.8 for tertiary education; 92.5 for business leaders, New Zealand (146.3 for tertiary education; 70.2 for business leaders) and Thailand (123.6 for tertiary education; 62.7 for business leaders), women in the majority of markets across Asia Pacific are lagging behind in business leadership despite their educational qualifications.
The Philippines continues to have the highest ratio of female-to-male business leaders for the ninth consecutive year.
Download or read press release here.