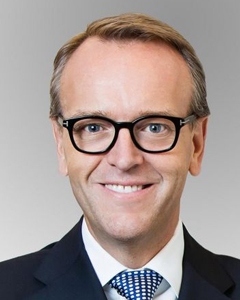 Chief Executive Officer
Singapore Exchange
Singapore Exchange (SGX) is a strong supporter of equality, both within and without the company. Equal opportunity is enshrined in SGX and I am pleased to say that we are fairly well balanced with women making up 56% of our 600-strong staff. Women have held and continue to hold key roles within SGX, both as senior managers as well as team leaders.
We also welcome and support efforts to increase gender balance across all organizations. As an exchange, we encourage efforts toward gender-balanced company Boards.
I personally believe that women in the work-place bring unique ideas, insight and experiences. As a manager, I am all for providing my staff with as many opportunities as possible, regardless of their gender, as long as I am convinced these opportunities will help them grow and develop as professionals.