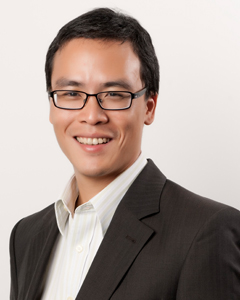 CEO
National Volunteer & Philanthropy Centre
As the CEO of the National Volunteer & Philanthropy Centre (NVPC) and the President of the Centre for Non-profit Leadership (CNPL), I would like to see more women on non-profit boards. While we do not have exact figures, we do know that non-profit boards are still dominated by men, even though women form majority of the workforce in charities in Singapore.
Women comprise about 43% of members serving on American non-profit boards, even while women made up only 16% of those serving on S&P500 company boards. So the potential for more women to sit on non-profit boards is large.
Non-profit boards represent a great opportunity for women to engage at the highest level of leadership in driving the mission, vision, strategy, resource development, change management and social impact. I encourage women to take up the challenge of sitting on non-profit boards. Sign up with CNPL's Board Match programme. The programme has helped fill 130 non-profit board or committee positions since 2009, with 45 of them comprising of women professionals. CNPL is committed to continue our efforts to increase the number of women placed under Board Match.