LAUNCH OF SINGAPORE BOARD DIVERSITY REPORT: GENDER DIVERSITY IN SGX-LISTED COMPANIES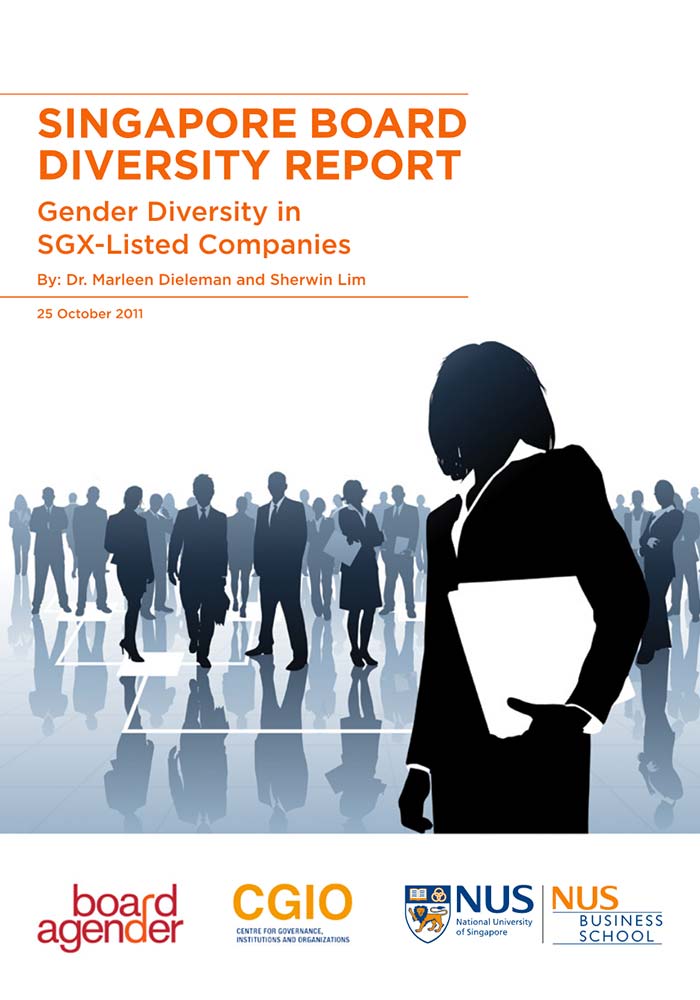 25 October 2011, Singapore — Today marks the launch of the inaugural edition of the Board Diversity Report, a collaboration between the NUS Business School's Centre for Governance, Institutions and Organizations (CGIO) and BoardAgender.
To be published annually, this is the only report that looks at gender diversity in the boardrooms of all firms listed on the Singapore Exchange (SGX). It covers the 2008 to 2010 period, including more than 700 companies and over 5,000 directorships in each year.
DOWNLOADS
FURTHER READING
A video on the first Singapore Board Diversity Report, a joint 2-year study by BoardAgender and NUS Business School's Centre for Governance, Institutions and Organizations (CGIO):