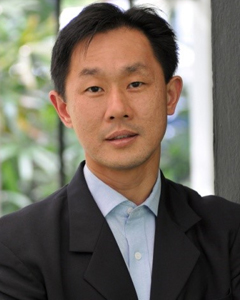 Executive Director
Human Capital Leadership Institute
With Asia fast becoming the biggest market in the global economy, companies are increasingly setting up and expanding their businesses in the region. They will require individuals with the relevant cultural and business knowledge, skills and leadership qualities to lead their operations across Asia. At the same time, we know there is a serious shortfall of such talent in the region. Statistics from multiple research and white papers have pointed to the stark fact that there is a dearth of women in the workforce across many countries in Asia, especially at the management and executive levels.
HCLI, with its mandate to be the global talent and leadership hub to generate innovative talent management ideas, practices and strategies for Asia from Asia, plans to take this agenda forward in various ways. We plan to embark on research on how companies operating in Asia have been successful in attracting and retaining female talent in the workforce, how these organizations have created working environments for women to thrive and build successful careers, and for them to compete on a level ground with their male counterparts. At the same time, we will profile successful female leaders in Asia and hope that their stories can inspire others to strive to achieve to do as well as, if not better, than their male counterparts. These research findings will be published and disseminated to a broader audience through our biannual publication, HQAsia.
We believe that the future of Asia to a large extent depends on how well we are able to harness the untapped talent pool in the female workforce and the ability of organizations and countries to cultivate women leaders to supplement and complement the males in leadership roles.