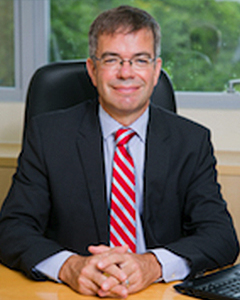 President
Henkel, South East Asia
At Henkel, we are convinced that diversity at the workplace, characterized by different ways of thinking and working, is an important value and a competitive advantage. Gender diversity is one of the three key dimensions of Henkel's Diversity and Inclusion strategy. The other two dimensions are: nationality and age/professional experience.
We have continuously increased the share of women in management positions, from a good 26 percent in 2008 to around 33 percent at the end of 2014. Henkel holds a leading position among DAX 30 companies in this respect. To further consolidate this position, we have set ourselves the goal of increasing the share of female managers at all levels throughout the company by an average of one to two percentage points each year.
While we recognize the necessity of increasing the percentage of women in leadership positions, Henkel is against a fixed female quota. Irrespective of gender, everyone is assessed and promoted based exclusively on their performance and potential.