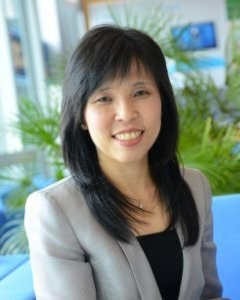 Managing Director
Microsoft Singapore
By providing access to technology, Microsoft strives to help all people realize their potential. Diversity and inclusion are core values to our business imperatives. We promote diversity at every level within our organization and strive for inclusiveness in everything we do. We believe that employing top talent from all groups within our communities—from many backgrounds and with varied experiences—helps us to better serve our customers and gives us a competitive advantage in the global marketplace.
As a female leader in today's technology industry, I look for ways to encourage young talents to participate and leverage the opportunities with technology. I believe that it's important for them to not only understand technology but also the impact that they have on businesses and customers. I was lucky to have mentors who showed me this. I have worked with very smart technology people who took the time to sit down and explain things in a way I could understand them.
Empowering women to take leadership roles in technology is a critical step to strengthening the long-term commitment to developing female talent in our industry. In our industry, as we think about inspiring young women to enter IT careers, we need to come up with creative ways to keep them engaged. The technology landscape is changing so quickly, it's sometimes tough for people to keep up. Good mentorship, direction and leadership are critically important. 
But, there is also great reward! I love my job because it helps me to stay on top of technology and on the forefront of enabling possibilities.