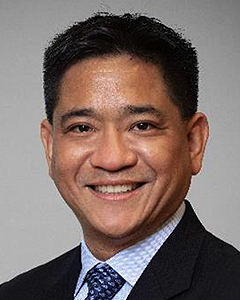 President
Goldman Sachs, Singapore
Diversity is at the core of Goldman Sachs' culture because it lets us develop better ideas, respond to the needs of clients, and ensure that our people can work at their maximum potential. Our focus areas include advancing gender equality, and we sustain a global effort to increase the number of female business leaders by supporting women in their career growth.
One of the initiatives we have in Asia is the Female Vice President Sponsor program, which ensures that high-performing women in the region have sponsors who will help expand their networks, form an objective view of their potential and encourage stretch assignments.
Our ACCESS program provides female vice presidents in the region with access to local and visiting senior leaders, through private meetings, roundtables or partner dinners. The Women's Career Strategies Initiative is a six-month, nomination-based development program designed to strengthen the retention and engagement of female associates and help with their successful transition to vice president.
The firm provides flexible work arrangements and other resources including parenting toolkits and maternity mentoring, allowing employees to balance their personal and professional responsibilities. 
We also have Women's Networks in major offices in Asia which host events throughout the year on topics related to gender diversity and career development.