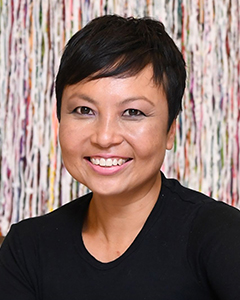 Managing Partner of Egon Zehnder International in Singapore
Egon Zehnder International is a global and equal partnership comprising individuals of different cultures, ethnicities and beliefs, across 63 offices in 37 countries. We believe diversity is a critical factor behind the success in our firm and have been very active in promoting diversity within the firm and through our work with clients around the globe.
Specifically, we seek out individuals with different perspectives, a fresh approach to solving business problems and who are inclusive team players to join our firm. We are also committed to providing our clients with advice and solutions that mirror our own belief in the value of diversity, through applying the firm principles of meritocracy and diversity as the basis on which we assess and select leaders for organizations.
Global initiatives that we have undertaken to promote diversity include our long-time collaboration with the European Professional Women's Network and the Deauville Women's Forum, as well as our sponsorship of the Financial Times Global Women CEO ranking.
Personally, I have been helping to forward the cause of diversity through my engagements with clients, in my work with Board-level executive and non-executive director searches, and broader advisory work. I am actively seeking to bring more Asians and women onto the boards of global companies. Everyday in my work, I build and maintain
relationships with executives of diverse backgrounds and cultures and always seek to keep refining our search and assessment approach to help my clients in leadership selection and development.