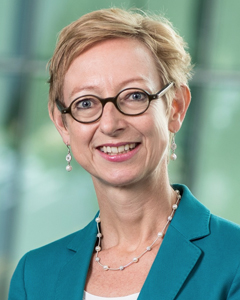 Associate Professor and Associate Director, Centre for Governance, Institutions & Organizations, NUS Business School
Dr. Marleen Dieleman is associate professor and associate director of the Centre for Governance, Institutions and Organisations (CGIO) at NUS Business School in Singapore. She holds a Ph.D. from Leiden University and a master degree in business administration from Rotterdam School of Management, both in The Netherlands.
Marleen teaches corporate strategy and her research interests are in Asian family businesses -in particular in Indonesia- and in the governance of Asian firms.
She has published widely on these topics, including articles in academic journals, books, book chapters, cases and reports. Her work is featured regularly in international media such as the Financial Times and she is a frequent invited speaker on governance in Asia. Marleen also teaches in various executive education programs and has extensive consulting experience.
Marleen is vice president of the Association of Dutch Businesspeople, committee member of Family Business Network Asia in Singapore, and an advisor to BoardAgender.