DAC – REPORT ON WOMEN'S REPRESENTATION ON SGX-LISTED COMPANIES' BOARDS AS AT END JUNE 2016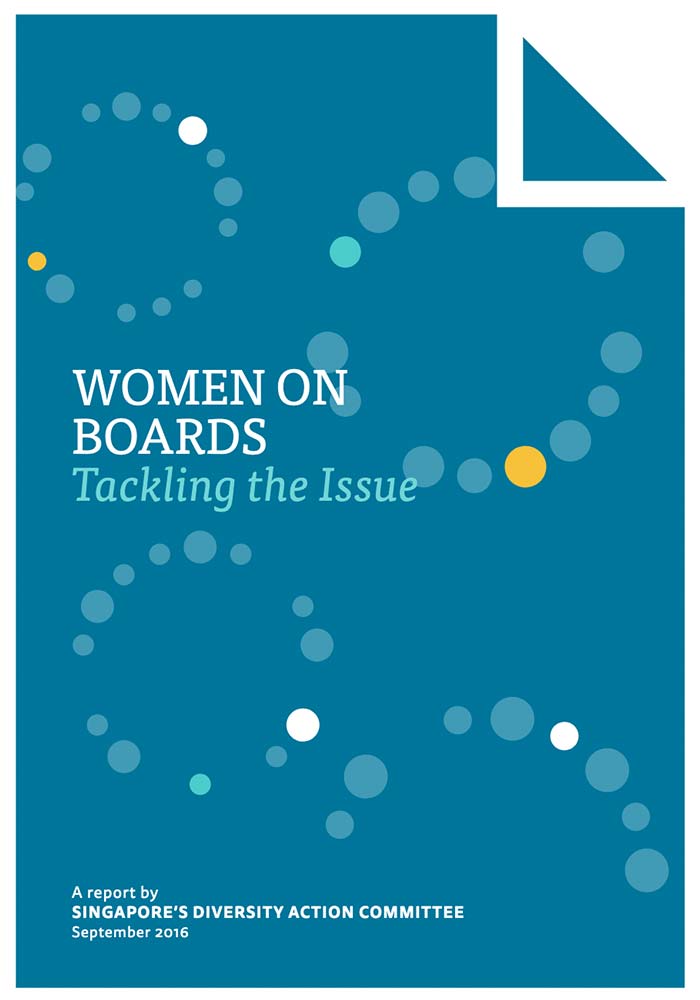 Women's representation on boards of companies listed on the SGX rose more rapidly as at end of 2016.
The two-part report discusses obstacles to having more women directors on boards of SGX-listed companies and made 5 recommendations to Monetary Authority of Singapore (MAS), listed companies and the overall market.
The supplement to the report features conversations with chairmen and board directors from companies that have achieved awards for good corporate governance practices – DBS, SIA, Singtel, Yoma Strategic and Micro-Mechanics – on the topic of gender diversity on boards.