DAC – REPORT ON WOMEN'S REPRESENTATION ON SGX-LISTED COMPANIES' BOARDS AS AT END 2014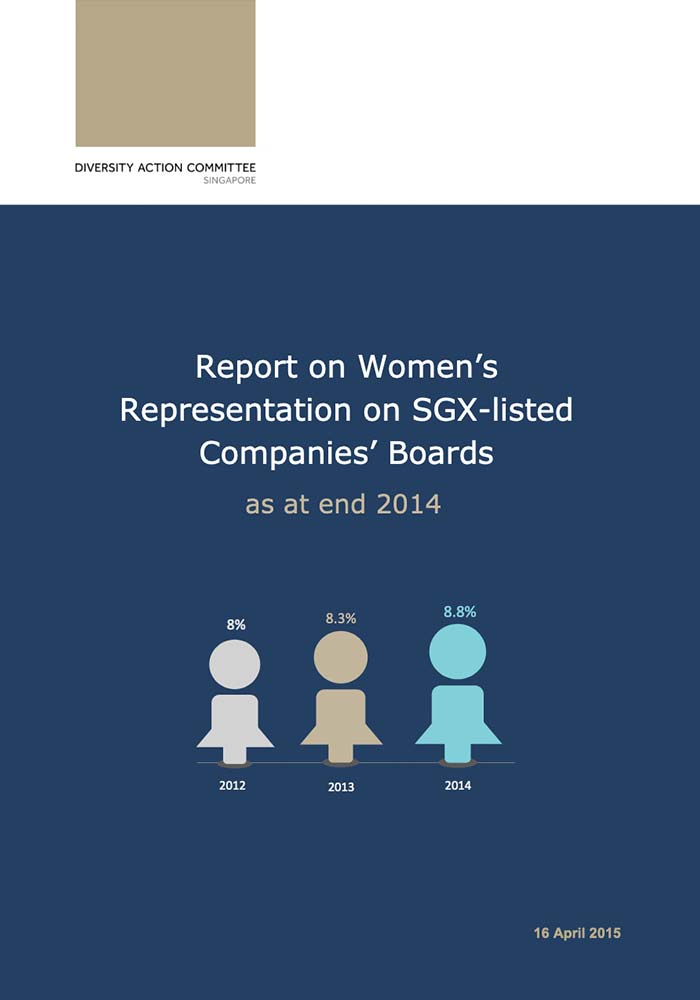 According to the Diversity Action Committee in its latest report on women's representation in SGX-listed companies' boards, there is an improvement in the number of women directors on boards.
Overall View
Improvement in women's representation on boards of listed companies
• The number of directorships (board seats) held by women rose 10% to 448 in 2014 from 406 in 2013.
• As at end 2014, women held 8.8% of the 5,082 directorships on companies listed on SGX, up from 8.3% as at end 2013 and 8% as at end 2012. The improvement of 0.5% was higher than in the previous year.
Additions to the Pool of DirectorsThis publication is based on the research findings of over 10,000 working millennials in 75 countries, 8,756 of whom are female. To change what we believe is one of the final barriers to women permeating the top ranks of corporate leadership; organisations must drive parallel efforts that tackle enhanced leadership diversity in conjunction with systemic change efforts, targeting the workforce from day one.  But to get this right organisations must first better understand how to attract, engage, develop and retain the female millennial.