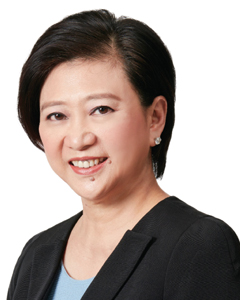 Group CEO
Singapore Telecommunications Limited
A company is only as good as its people. It is important to attract and retain the best talent. To achieve this, we cannot afford to ignore half the population. I do believe gender diversity and organisational performance are positively correlated.
Women's position in the workplace has significantly improved over the last decade.
At SingTel, 3 out of the 8 Management Committee members are female, and in our Singapore business more than 25% of our top management are female. For a telecoms company steeped in a long tradition of engineering, we have come a long way.
We don't set a quota to achieve gender diversity. Instead, we consciously adopt gender neutral policies that allow equal job and promotion opportunities as well as accommodate our employees' responsibilities outside of work. For example, both male and female employees are able to work from home one day a week and take flexi leave to handle family matters.