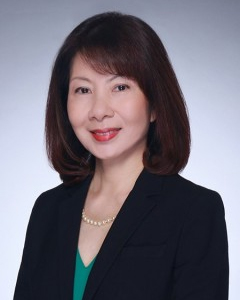 CEO & President
EDBI (EDB Investments)
Being Asia's premier investor of globally competitive businesses, having a gender balanced workplace is important to EDBI. Women bring different insights and experiences, and thus provide a more holistic perspective to the organisation's activities, in particular, in the decision making process.
At EDBI, we have a gender balanced workforce, including within our senior management ranks. This is consistent with one of our organisation's core values – "Respect", which means respect for the individual and their views, regardless of gender, race or age. From my experience, the work environment is enhanced when there is strong respect and inclusiveness, leading to even greater performance of the organisation!