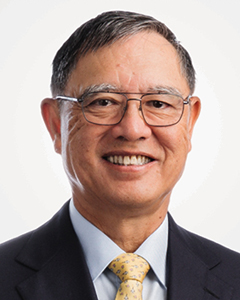 CEO
Keppel Corporation Limited
People are our core assets and the Keppel Group actively grows the capabilities and capacities of our worldwide manpower and talent pool. We adopt a holistic approach towards hiring, developing and motivating our employees, and aligning our workforce with a common set of core values to influence behaviour and shape the corporate culture of our operations across the globe.
Keppel attracts and retains talented, capable women in all our businesses. Even in traditionally male-dominated industries like offshore and marine engineering, I am pleased that there are many women in the Group's leadership ranks, and from my personal experience, the gender diversity has enriched our perspective and decision-making.