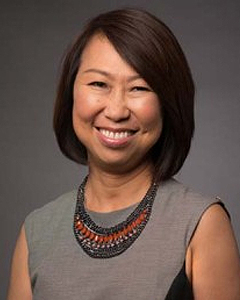 President and CEO of Ascendas
I believe that striking a balance between work and family is important.
Today, companies have taken a more family-friendly approach towards providing a conducive environment for all its employees. At National Gallery Singapore, we've placed significant emphasis on creating an inclusive and family-friendly workplace for our employees through benefits such as flexible work arrangements and family leave allocated to spend time with their children or aged parents. Such flexi-hours and leave benefits apply to the men as well so that they can share equal responsibilities at home. By ensuring that the Gallery provides a supportive environment that caters to the employees' family needs, they are able to focus on their careers and excel in their role.
Everyone looks for a supportive environment and unparalleled opportunities to develop one's careers and capabilities. Hence, we strive to ensure that the Gallery provides the opportunities for our employees to grow and develop individually, regardless of gender, to help achieve both their personal and organisation goals.