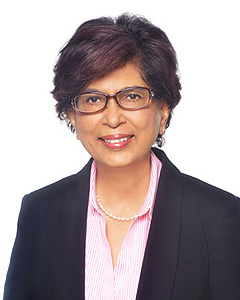 Managing Partner of Duane Morris & Selvam LLP and Selvam LLC
Duane Morris & Selvam LLP is the Asia associate of Duane Morris LLP, an international law practice. It actively supports the Duane Morris Women's Initiative that recognises the unique attributes women bring to the practice of law. The Women's Initiative facilities the interaction and exchange of ideas, fosters and expands business opportunities for women in the practice, to fully utilise their talents and to provide legal services of the highest quality.
As the influence and impact of women grows in the law, as in other professions, we can see the change in women's status being shaped by their achievements. We are committed to working with high-achieving leaders of both sexes, in the law and in business, to advance our goal of providing the best legal advice across national and cultural lines, to all types of businesses.