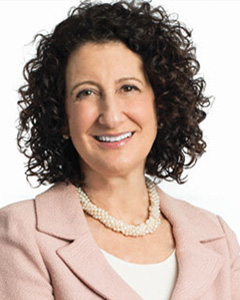 Managing Director, Online Sales APAC and LATAM
Twitter
Twitter is at the forefront of change in many areas, such as technology, social good and even diversity. We place great emphasis on recruiting, engaging and retaining talented individuals of all types who will drive Twitter's future. We want the makeup of our company to reflect the vast range of people who use Twitter. Doing so will help us build a products which better serve everyone around the world. 
We've recently set company-wide diversity goals. Specifically regarding women, we're committed to increasing the percentages across the company to 35%, in technology roles to 16%, and in leadership roles to 25%.
Twitter was the first tech company to join the UN Women's #HeforShe 10x10x10 Impact Initiative because it is aligned with our core values. This ambitious program brings together leading corporations, governments and universities from around the world in order to accelerate the advancement of gender equality. 
SWAT (Super Women at Twitter), is an employee resource group for men and women that exists to support and bolster female leadership,. It focuses on the advancement of female leadership both within Twitter and in the tech industry. 
Other examples of our strong support for women in tech include sponsoring women to attend the Grace Hopper Conference; partnering with UC Berkeley's Girls in Engineering program to teach 65 middle school girls how to code at our Twitter @NeighborNest; hosting workshops for Code First: Girls in London, and hosting Girls Who Code summer programs in our San Francisco, New York, and Boston offices.