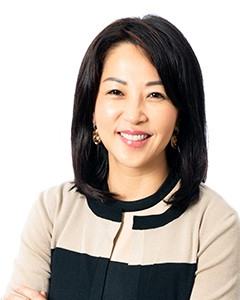 Managing Director
Korn Ferry
The world is waking up to the potential and power of women – as consumers, as leaders and as a growing majority of the talent pool. In Korn Ferry's line of work in the talent management space, we've seen a growing demand for female board candidates across the globe as companies start to recognize that homogenous leadership teams can be less equipped to do business in an increasingly complex business environment and successful boards should reflect the markets and customers they serve.
As Asia continues on its growth path, I have no doubt that the whole issue of board diversity and composition will accelerate as companies recognize that the most effective boards will be the ones that are international, and with more functional, sector and gender diversity.
Korn Ferry has also embarked on an annual board diversity study in the Asia Pacific region. Partnering with the National University of Singapore Business School, this study is into its fourth year and the latest report is conducted across 10 major economies. Our efforts are directed towards improving the overall effectiveness of organizations by introducing diversity from different angles through continued research on the performance effects of diversity.