20 by 2020 : Gender Diversity on Singapore Boards – A Path to Action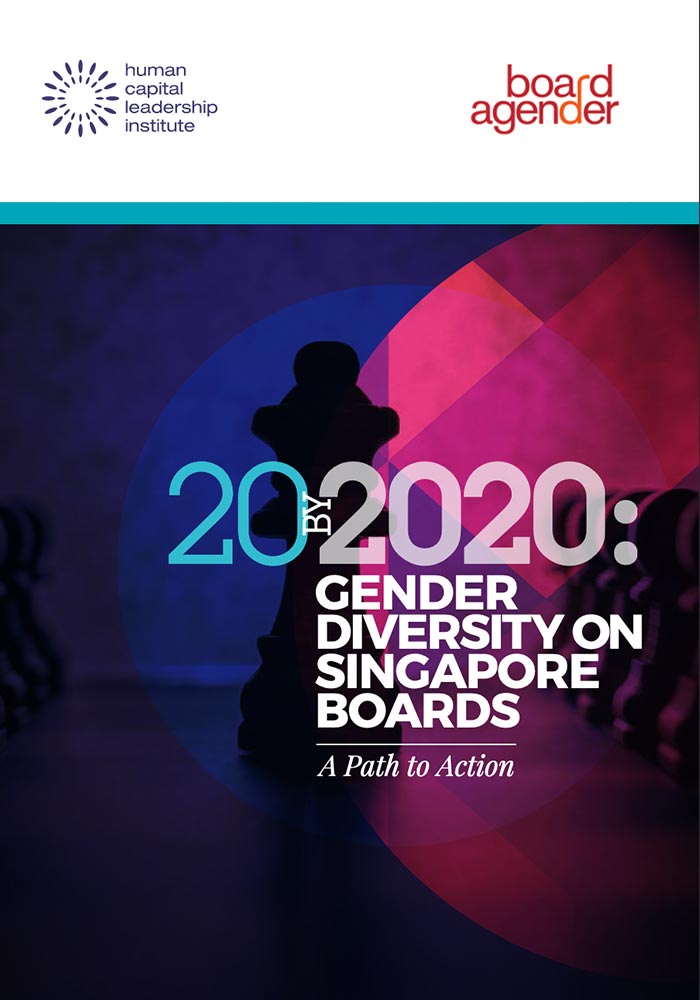 Together with the Human Capital Leadership Institute (HCLI), Boardagender is pleased to launch this ground-breaking report—the first of its kind in Singapore—which seeks to specifically understand the board diversity landscape in Singapore and why it is different to the rest of the world. Conversations with key decision-makers in the industry provide an in-depth analysis beyond the benefits and statistics of female directors on boards. With that, we address reasons behind the slow progress and offer strategic solutions that organisations can adopt to diversify their boards at a faster pace. Aspiring female directors will also be empowered with practical suggestions to realise their career aspirations.
BoardAgender is committed to being at the core of an ecosystem enabling the acceleration of more women on boards. Earlier in March, in addition to setting an aspirational target of having 20% female directors on boards by 2020, BoardAgender and the PAP Women's Wing called for a revision to the Code of Corporate Governance to include a mandatory disclosure policy for companies on their board diversity.
Our journey to achieving 20% by 2020 starts with you. 
Please click here to download the report. 
To complete the Diversity Philosophy Profile survey, please click
here
.